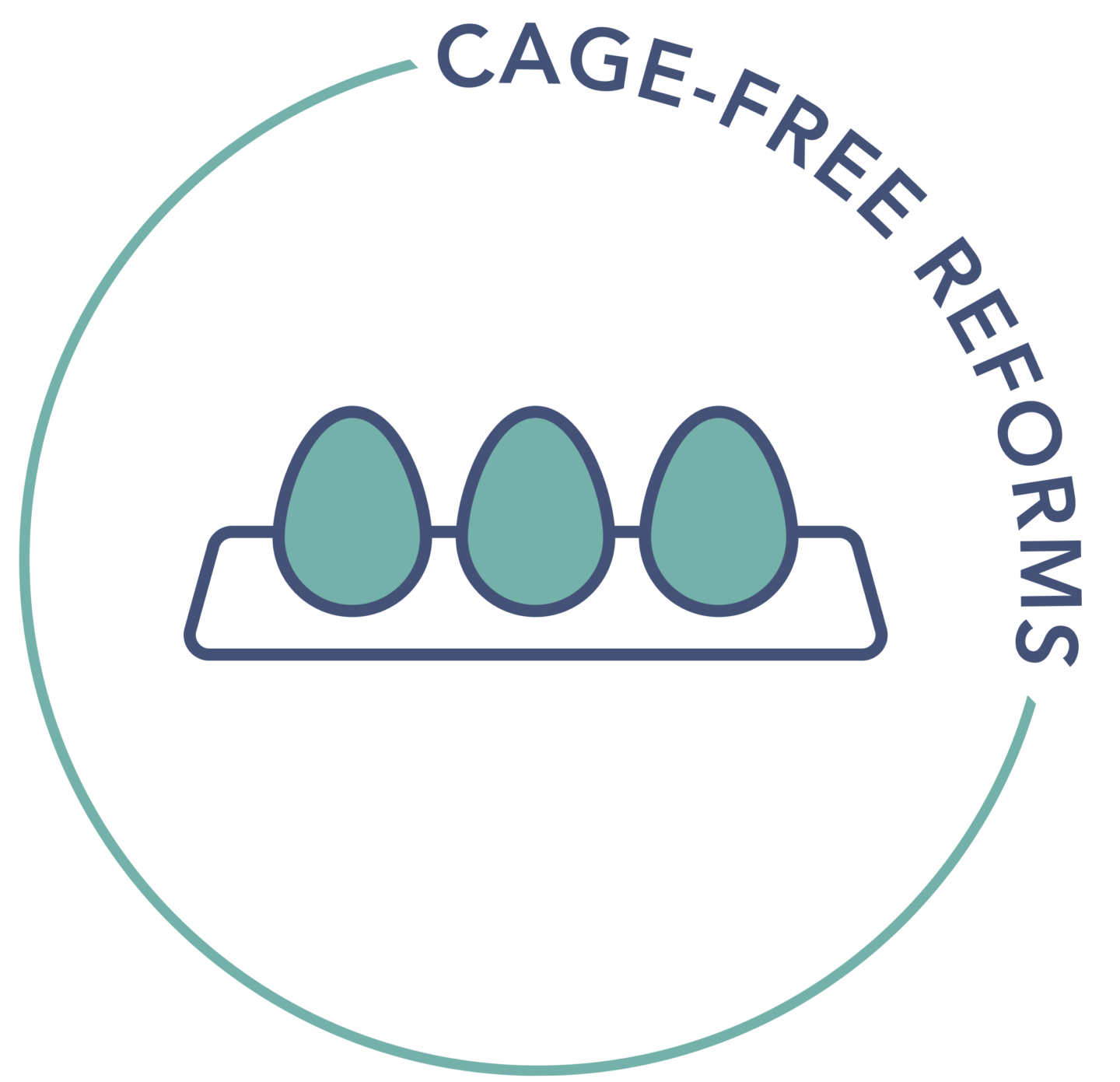 Cage-Free Reforms
Millions of egg-laying hens, confined in battery cages, are exposed to conditions that cause severe suffering.
We believe that cage-free systems have much higher welfare potential than battery cages for layer hens.
Battery cages cause suffering by depriving hens of three of their most basic needs: nests, perches, and enough space to move around.
Corporate cage-free campaigns appear to be a particularly effective method for reducing layer hen suffering in the U.S. and abroad, and have resulted in pledges from numerous major retailers in the years since we began funding the campaigns. In the U.S. alone, it is estimated that corporate cage-free commitments secured between 2015 and 2017 are set to affect approximately 240 million hens. Already, implemented corporate commitments have helped to increase the number of cage-free hens in the U.S. from 20 million in 2015 to over 90 million today. As more food companies commit to selling only cage-free eggs, part of our funding strategy in this area has become ensuring that companies continue to follow through on their pledges.
Cage-Free Reforms, at a glance
70

Grants
Made

1,765

corporate cage-free pledges secured by our grantees as of 2021