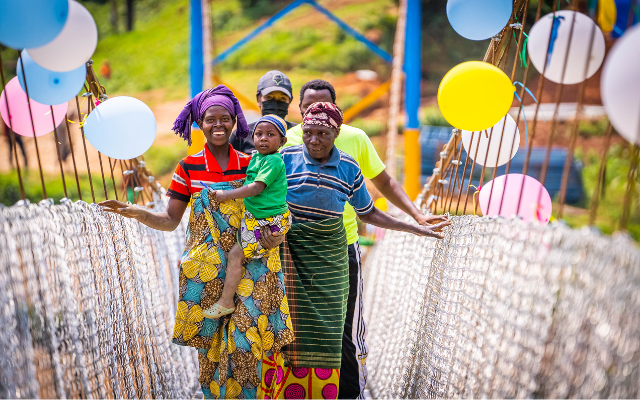 Image courtesy of Bridges to Prosperity
Open Philanthropy recommended a grant of $3,390,138 to Bridges to Prosperity to support their work building trailbridges in Rwanda as part of an ongoing randomized controlled trial (RCT) to test the cost-effectiveness of bridge-building. This grant was made on GiveWell's recommendation.
See GiveWell's page on this grant for more details.