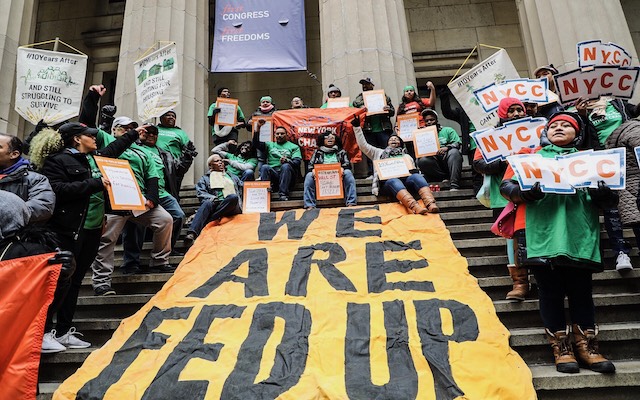 ---
Grant investigator: Alexander Berger
This page was reviewed but not written by the grant investigator. CPD staff also reviewed this page prior to publication.
---
Open Philanthropy recommended a grant of $600,000 over two years to the Center for Popular Democracy (CPD) to support the "Fed Up" campaign. The campaign aims to encourage more accommodative monetary policies and greater transparency and public engagement in the governance of the Federal Reserve. As labor market conditions have improved, we've become less confident about the appropriate short term stance of monetary policy, but we continue to believe it to be worthwhile to support the campaign through the next recession, when its advocacy might be especially useful and when we could better evaluate its impact.
This follows our 2014, 2015, 2016, 2017, and 2018 support to CPD and 2016, 2017, and 2018 support to the Center for Popular Democracy Action Fund, and falls within our focus area of macroeconomic stabilization policy.