Open Philanthropy is supporting 15 individuals to do fellowship placements in the Washington, DC area focused on AI or biosecurity policy, as part of the inaugural class of our Technology Policy Fellowship. Our fellows are starting their placements at federal agencies, congressional offices, and think tanks this summer.  
---
Aurelia Attal-Juncqua – Biosecurity Fellow, Think Tank Track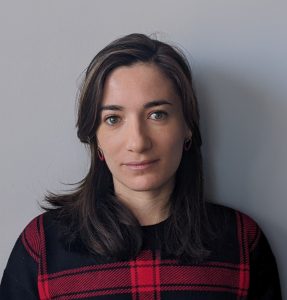 Aurelia Attal-Juncqua is doing a think tank fellowship at the Center for Health Security. Previously, she was a Program Officer on the Board on Health Sciences Policy at the National Academies of Sciences, Engineering, and Medicine (NASEM). Aurelia is also a part-time doctoral student in Health Security at the Johns Hopkins Bloomberg School of Public Health. Prior to joining NASEM, Aurelia was a Senior Research Associate at the Center for Global Health Science and Security at Georgetown University. Aurelia has also been a business analyst in the pharmaceutical industry in London, as well as a researcher for the World Health Organization in Geneva. Aurelia received a bachelor's degree in Biology and Microbiology from the Imperial College in London and a master's in Control of Infectious Diseases from the London School of Hygiene & Tropical Medicine.
Di Cooke – AI Fellow, Think Tank Track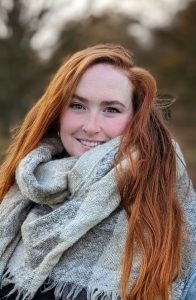 Di Cooke is doing a think tank fellowship at the Center for Strategic and International Studies' International Security Program. She is also completing her PhD at King's College London in the Department of War Studies, and was part of the AI Futures and Responsibilities Team at the Centre for the Study of Existential Risk (CSER) at the University of Cambridge. She is also part of the King's College London's Centre for Science and Security as well as the King's Intelligence & Security Group. Previously, Di completed a Research Fellowship at the Centre for the Governance of AI. Di received a master's degree in Intelligence and International Security from King's College London and a bachelor's degree from the University of St Andrews. She also freelances as an open-source investigation consultant in both the public and private sectors.
Lisa Einstein – AI Fellow, Executive Branch Track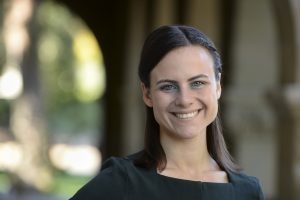 Lisa Einstein is doing an executive branch fellowship at the Cybersecurity and Infrastructure Security Agency. She was previously a dual master's student in computer science (artificial intelligence specialization) and international policy (cyber policy and security specialization) at Stanford University. Lisa worked at the Stanford Internet Observatory and conducted AI and global computer science education research with Stanford's Computational Education Lab. Previously, Lisa led LTG (ret.) H.R. McMaster's research team on disruptive technologies and geopolitics. Lisa also taught physics as a Peace Corps Volunteer in Guinea. Lisa received a BA from Princeton in physics and dance. She danced professionally for several years, including as a member of Camille A. Brown and Dancers.
Krystal Jackson – AI Junior Fellow, Think Tank Track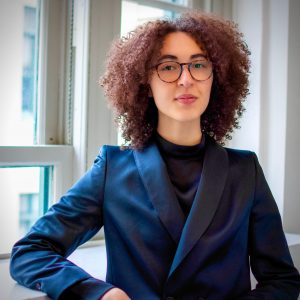 Krystal Jackson is doing a think tank fellowship at the Center for Security and Emerging Technology's CyberAI project. She received her master's degree  from Carnegie Mellon University's Heinz College in Information Security Policy & Management. Previously, she worked as a Public Interest Technology Fellow both with the Center for Security and Emerging Technology's CyberAI project and with the Census Bureau's xD project on bias and AI. Krystal has also worked in community organizing as a Youth Organizing Fellow with American's United, a Hub Organizer with Data for Black Lives, and a Community Engagement Partner with Grief to Action at the University of Pittsburgh. Krystal received a BA in Ethics, History & Public Policy from Carnegie Mellon University.
Max Katz – AI Fellow, Congressional Track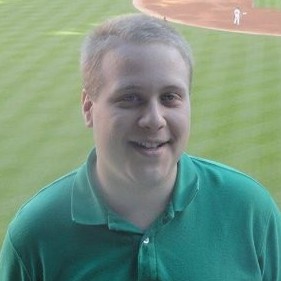 Max Katz is doing a congressional fellowship with Senator Martin Heinrich, supporting the office's technology and energy portfolio as well as the Senate AI Caucus. He was previously a Senior Solutions Architect at NVIDIA, where he helped the US Department of Energy use their supercomputers to do cutting-edge science. His research area is in computational astrophysics and he continues to perform research in this area on the world's leading supercomputers. Max holds a PhD in physics from Stony Brook University and a BS and MS in physics from Rensselaer Polytechnic Institute.
Joseph Keller – AI Fellow, Think Tank Track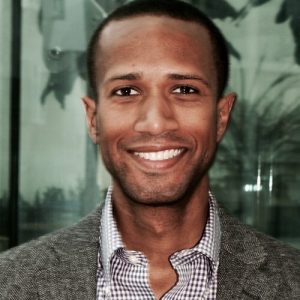 Joseph Keller is doing a think tank fellowship at the Brookings Institution's Foreign Policy Program. Previously, he worked in science policy and advocacy as a Senior Director of Congressional and Federal Relations at the American Psychological Association (APA), managing a portfolio of executive branch agencies and legislative issues including artificial intelligence (AI) and the future of work. Prior to APA, Joseph was an AAAS Science and Technology Policy Fellow at the National Science Foundation where he supported basic research funding across computational neuroscience and advanced computing. He also served as a nonprofit executive search consultant. Joseph holds a PhD in cognitive science from the Massachusetts Institute of Technology, with degrees from Boston University and the University of Maryland, Baltimore County.
Shayna Korol – Biosecurity Junior Fellow, Think Tank Track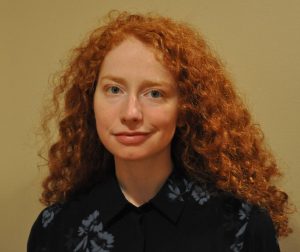 Shayna Korol is doing a think tank fellowship at the Nuclear Threat Initiative's Global Biological Policy and Programs (NTI | Bio). She is a writer and researcher focused on health and policy, having previously worked as a reporter for BioNews Services, covering chronic and rare diseases, and has written for Accessibility.com and the University of Minnesota's BioTechnology Institute. She was also a health services research assistant and has worked as a journalist at Becker's Healthcare. Shayna collaborated with scholars at the Columbia University Mailman School of Public Health and the University of Miami School of Medicine to develop the COVID-19 Supplemental Nutrition Assistance Program (SNAP) Waiver Database, which analyzed how states responded to food insecurity during the pandemic. She received a degree in Health Science and Policy from Brandeis University, where she was a Ruderman Social Justice in Disability Scholar conducting legal research on the parental rights of people with disabilities. 
Matt O'Shaughnessy – AI Fellow, Think Tank Track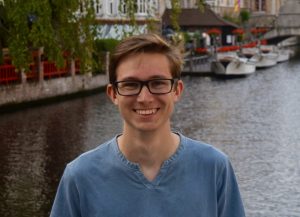 Matt O'Shaughnessy is doing a think tank fellowship at the Carnegie Endowment for International Peace's Technology and International Affairs program. He recently completed his PhD in the Center for Machine Learning at Georgia Tech. His PhD research, which was supported by the selective National Defense Science & Engineering Graduate (NDSEG) fellowship, developed mathematical tools that leverage structure hidden in data to help scientists understand complex systems. Matt has previously been a ScienceATL science communication fellow, a fellow in the Georgia Tech School of International Affairs' Sam Nunn Security Program, and served as co-chair of the IEEE-USA AI Policy Committee's Democratic Use of AI Subcommittee. His current research focuses on governance strategies for emerging technologies.
Julia Pan – AI Fellow, Congressional Track
Julia Pan is doing a congressional fellowship with the Senate Commerce Subcommittee on Space and Science. Previously, she supported venture-backed startups in hardware, AI, and cyber navigating the federal acquisitions and procurement process at the startup accelerator Dcode. Julia has also worked at the Beeck Center for Social Impact & Innovation, researched AI Ethics & Governance at the Berkman Klein Center for Internet & Society, and was a consumer protection paralegal at the Federal Trade Commission. Julia received her BA in Cognitive Science and a certificate in Innovation & Technology Policy from the University of Pennsylvania.
Jassi Pannu – Biosecurity Fellow, Think Tank Track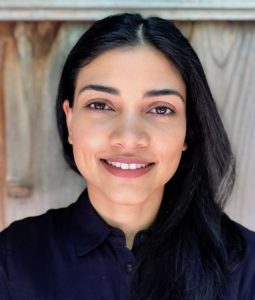 Jassi Pannu is doing a think tank fellowship at the Center for Health Security, where she is also a 2022 Emerging Leaders in Biosecurity (ELBI) fellow. She holds an M.D. from Stanford University and is also currently a resident physician at Stanford, where she sees patients and researches biosecurity and global health topics. She is a fellow at the Council on Strategic Risks, a Washington D.C. based think tank, where she works with security experts on biotechnology policy. Jassi is a committee member at the Consortium of Universities for Global Health, an international nonprofit that includes 120 academic institutions. Previously, she has consulted for the Bipartisan Commission on Biodefense and has held positions at Google AI and the Future of Humanity Institute at Oxford University.
Hadrien Pouget – AI Junior Fellow, Think Tank Track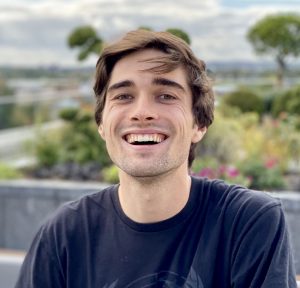 Hadrien Pouget is doing a think tank fellowship at the Carnegie Endowment for International Peace's Technology and International Affairs program. Prior to that he was an MPhil student in Technology Policy at the University of Cambridge, motivated by the challenges of regulating AI. Previously, he researched machine learning at The Center on Long-Term Risk and published several papers as a research assistant at the University of Oxford. Hadrien received a master's of Computer Science from the University of Oxford.
Jess Rogers – Biosecurity Fellow, Executive Branch Track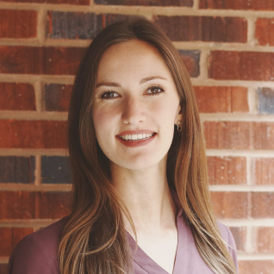 Jess Rogers is doing an executive branch placement at the Office of the Under Secretary of Defense for Policy. She is an international lawyer specializing in nonproliferation law and policy. Prior to her fellowship, Jess served on the nonproliferation treaties and agreements team at the Pacific Northwest National Laboratory, leading international capacity building projects for the Department of Energy, Department of Defense, and Department of State. She also previously helped promote nuclear and biological arms control norms through positions at the Department of State's Bureau of International Security and Nonproliferation as well as the Nuclear Threat Initiative.  Jess holds a JD from the University of California, Hastings College of the Law and a MA in Security Studies from Georgetown University.
Siddarth Srinivasan – AI Fellow, Think Tank Track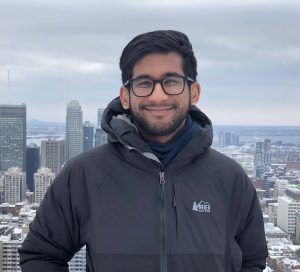 Siddarth Srinivasan is doing a think tank fellowship at the Brookings Institution's Economic Studies Program. He is also finishing his PhD in Computer Science at the University of Washington, where his research focuses on topics in quantum information and machine learning. Recently, he has become interested in issues at the intersection of computer science, economics, and policy, and is particularly interested in ways to improve institutional decision-making and ensure safe and steady technological progress. Siddarth received a MS in Mathematics from Georgia Tech and a BS in Physics from Harvey Mudd College.
Katarina Watney – Biosecurity Fellow, Executive Branch Track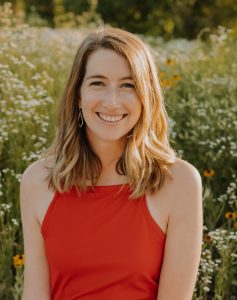 Katarina Watney is doing an executive branch fellowship at the Department of Health and Human Services's Coordination Operations and Response Element (H-CORE). Prior to that, she was a Project Lead at CRDF Global, where she planned and executed nuclear threat reduction trainings and engagements. Previously, Katarina designed, implemented, and oversaw a variety of biological and chemical threat reduction efforts for the Department of Defense, Department of State, and other agencies as a government contractor. She received a master's degree in Public Health from the University of Virginia.
Michael Yang – AI Junior Fellow, Think Tank Track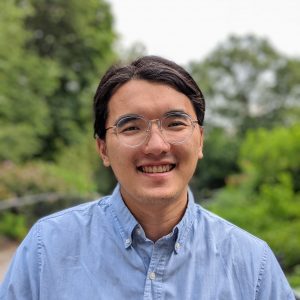 Michael Yang is doing a think tank fellowship at the Center for Democracy and Technology on the Equity in Civic Technology project. He previously was a computer science PhD candidate at ANU working on alternative frameworks for algorithmic fairness and worked on ethical AI at Salesforce. He also advised STEM students on science policy as the outgoing Eastern Hub chair for the National Science Policy Network. Michael received his BA in computer science and philosophy as part of the first graduating class of Minerva University.