This post originally appeared in the monthly farm animal welfare newsletter written by Lewis Bollard, program officer for farm animal welfare. Sign up here to receive an email each month with Lewis' research and insights into farm animal advocacy. Note that the newsletter is not thoroughly vetted by other staff and does not necessarily represent consensus views of Open Philanthropy as a whole.
My colleague Harshdeep Singh contributed research for this piece.
The US Food and Drug Administration may soon ban the word "milk" from plant-based milk cartons — a draft guidance document is currently with the White House. Congress recently cheered the FDA on, noting that it "continues to hear concerns with the labeling of certain [plant-based] foods and beverages as dairy products…"
The USDA, meanwhile, may soon regulate cultivated meat labels — it recently sought comments, which favored unappetizing labels like "cell-based." The feds would join 14 US states that have in recent years restricted the labeling of plant-based or cultivated meat.
The trend is global. France and South Africa recently banned their plant-based meat makers from using meaty terms like "burger" or "sausage," though courts in both countries have temporarily suspended enforcement of the bans. Brazil and Chile's legislatures are mulling similar restrictions, as is a Norwegian court. Argentina, China, Ecuador, India, and Japan all recently issued new rules. These mostly just require clear "plant-based" labels, though India also forced its dairy doppelgängers to ditch dairy terms.
Other governments have been more creative. Last year, the EU proposed barring plant-based milk marketing from even "evoking" or "imitating" dairy — until advocates defeated the measure. Canada's meat mimics must now assume an unappealing "simulated" label and meet tight nutritional standards. An Australian senate committee recently asked a regulator to review whether faux meat should even be allowed on the same supermarket shelves as the "real" kind. Turkey recently went further, banning the production and sale of plant-based cheese altogether.
So what's going on, does it matter, and what can we do about it?
Tough times in TofuTown
The EU and US have long had rules barring plant-based "milk" labels, but they mostly went unenforced. That changed in 2017, when the EU Court of Justice ruled that TofuTown, the German maker of such vegan delicacies as "rice spray cream," was milking consumers with its cheesy names.
The same year, American dairy lobbyists secured introduction of the DAIRY PRIDE Act, with the backing of liberal champions Sen. Elizabeth Warren (D-MA) and Sen. Chris Murphy (D-CT). The Act would have barred dairy terms from products not "obtained by the complete milking of one or more hooved mammals."

The bill went nowhere, but state meat and dairy lobbyists picked up the fight. The US beef lobby launched a "fake meat facts" campaign in 2019, calling for "truth in labeling" and an end to "consumer confusion." This was ironic: the meat industry has long fought off even basic regulation of its aspirational labels, like "all natural" and "humanely raised" (see below). But it worked: states from Georgia to Wyoming passed new restrictions on faux meat labels.

This was largely a complement to plant-based foods' success. The legislation took off just as Beyond Meat, Impossible Foods, and Oatly burst onto US and European markets, and cultivated meat attracted fresh headlines. The recent spread of labeling laws mirrors the global spread of plant-based meats and milks.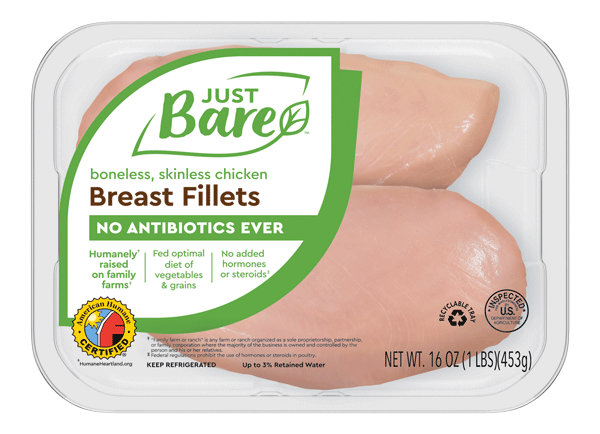 Is a burger by any other name as sweet?
Does any of this actually matter? Label bans don't seem to have affected government behavior. Four of the more zealous label regulators, Canada, China, the EU, and US, are also the world's most generous public funders of meat alternatives R&D — see Canada's recent $100M loan toward a plant protein facility or the USDA's $10M grant for cultivated meat research.
Label bans may not affect consumer behavior much either. European plant-based milk sales grew rapidly in the three years following the TofuTown ruling, in spite of the newly enforced "milk" label ban — German and Polish sales rose by 81% and 141% respectively from 2018-20. A 2019 hypothetical choice experiment by Benjamin DeMuth found that removing the word "burger" and "meat" from plant-based burger labels didn't affect consumer demand — though, ironically, it did leave consumers more confused.
But in both cases consumers had other cues to go on: plant-based milk is typically sold in cartons alongside dairy milk, while the plant-based "patties" in DeMuth's experiment were sold in burger packaging. The more draconian label bans could destroy those cues. The EU's proposed ban on "evoking" or "imitating" dairy might have stopped the sale of plant-based milks in milk-shaped cartons, while Australia's regulatory review could stop the sale of plant-based products in supermarket fridges alongside their animal-based competition.
At the very least, the hopes of cultivated meat's evangelists that their products can just be sold as "meat" seem unlikely to come to be. The US appears headed toward requiring an unappetizing "cell-based" or "cell-cultured" prefix. And even Singapore, which approved the world's first sale of cultivated meat, says that "misrepresenting cultured meat as conventionally produced meat to consumers will not be allowed."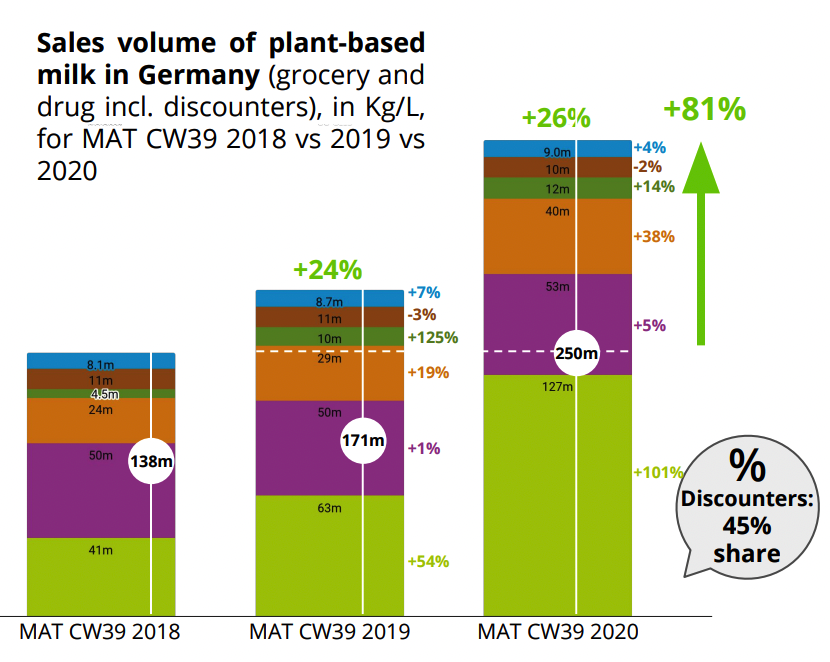 What you can do 
What can we do as advocates and funders? We can tell our politicians and regulators that we don't want burdensome new regulations on alternative proteins. We can ask the media to cover the meat and milk industry attempt's at regulatory capture. We can encourage plant-based companies and investors to engage more in this fight — they've largely been absent so far. And we can avoid fanning the flames — declarations that alternatives will soon destroy animal agriculture mainly provide meat lobbyists with talking points.
Above all, we can support advocacy groups leading efforts to oppose bad labeling laws. The Good Food Institute and ProVeg helped defeat not just the draconian 2021 EU dairy proposal, but also a 2020 EU proposal to ban meaty terms from plant-based labels. The Plant-Based Foods Association successfully lobbied to defeat scores of US state laws and weaken others. China's Plant Based Foods Alliance, Australia's Food Frontier, and a host of other groups have worked on labeling in their countries. They could all use our support.