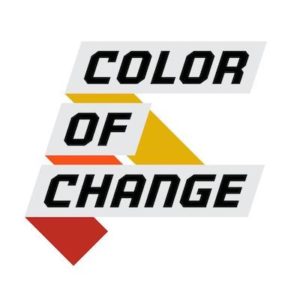 Grant investigator: Chloe Cockburn
This page was reviewed but not written by the grant investigator. Color of Change staff also reviewed this page prior to publication.
The Open Philanthropy Project recommended a grant of $1,000,000 to Color of Change to support their work on prosecutor reform and narrative change. This grant will support Color of Change to continue increasing the salience of prosecutor and bail reform at a national level and support local groups to win electoral and prosecutorial accountability campaigns in various jurisdictions. See our criminal justice reform strategy for more information on why we support prosecutorial reform and its relation to our primary goal of reducing incarceration.
This grant was made by a 501(c)(4) social welfare organization, to which we occasionally make funding recommendations.
This is a renewal of our December 2017 support and falls within our focus area of criminal justice reform.